Gymnastics 1a & 1b
Pupils from Cynradd 1a and 1b are attending a series of sessions at the Anglesey Gymnastics Club in Holyhead. They all have a fantastic time developing balancing skills and confidence, climbing, rolling and jumping.
Ynys Môn Gymnastics
Our students have been enjoying taking part in gymnastics activities at Ynys Môn Gymnastics Club in Holyhead. Pupils across the school have been attending in the recent months. Following the success of the primary classes, a Cynradd 2 and Cynradd 4 are very fortunate to be going weekly until the end of the summer term. Pupils have great opportunities to develop their gross motor skills, increase confidence and enjoyment.
A special needs session is being held every Monday at 7pm.
---
Exhibition at Oriel Ynys Môn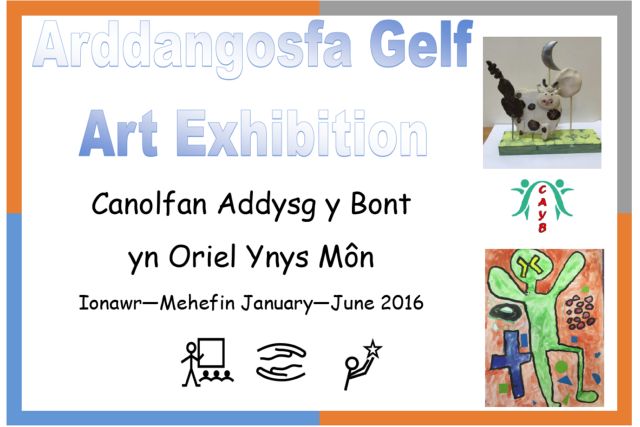 An exhibition of CAYB pupils artwork will be displayed at Oriel Ynys Môn, Llangefni from January through to June 2016. It will include a variety of work by pupils across the school including ceramics, drawing, painting and collage.